Management Team
Liquidation Committee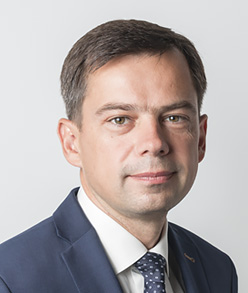 Arvīds Kostomārovs
Liquidator
Arvīds is an expert in corporate finance. He has master's degree in International Finance and Economics obtained in Stockholm School of Economics, and an internationally recognised qualification of Chartered Financial Analyst (CFA), as well as Certificate of Anti-Money Laundering Specialist (CAMS). In more than 20 years, he has been consulting and managing about 250 M&A deals, as well as funding and investment management projects in various countries.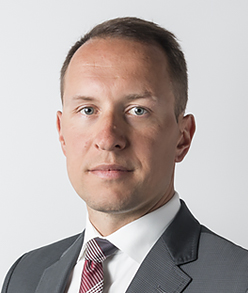 Andris Kovaļčuks
Liquidator
Andris is an expert in real estate and finance. He has graduated London Business School with a master's degree in Finance, as well as obtained qualification of financial expert at BA Business School of Business and Finance. For 17 years, he has been working in finance and dealing with real estate investments, managing several leading real estate companies in Latvia and various mutual funds.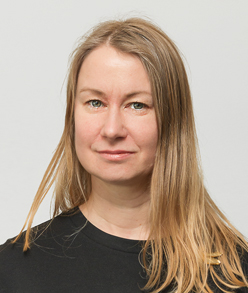 Lauma Bērziņa
Liquidator
Lauma is an individually practicing sworn attorney with more than 20 years of professional experience. She has obtained a double diploma as Master of Business Administration in Riga Technical University and Norwegian Buskerud University College, as well a degree of Master of Law in Civil Rights at the University of Latvia. She has been practicing commercial law, corporate management and civil rights, employment and administrative rights. She has been representing clients with state and municipality institutions, has been developing corporate management models, as well as consulting in attracting of private capital, asset acquisition or alienation, restructuring of deals and businesses.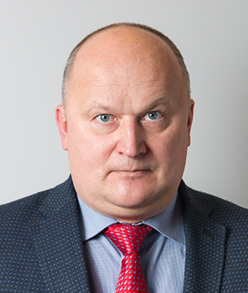 Ringolds Balodis
Liquidator, Prof., Dr.iur.
Currently he is a sworn attorney at Latvian Collegium of Sworn Advocates. Ringolds is teaching constitutional rights, foreign constitutional rights and comparative constitutional rights at the Faculty of Law of the University of Latvia. He is a Chairman of the Board of the Research Institute of Law, as well as corresponding member of Latvian Academy of Science. He holds a doctoral degree in law since 2001. He has been a Head of the Department at the Ministry of Justice, Head of Religion Affairs Division (1997 – 2003). Head of State Law Department of the Faculty of Law of the University of Latvia (2003 – 2014). He has also been a Counsellor of the Head of Jurmala City Council, Head of Administrative Legal Division (2013 – 2014), Chief State Notary (2008 – 2013). Deputy of Latvian Parliament, Secretary of the National Security Committee (2014 – 2018). In 2018 awarded with 2nd Level Badge of Honour of the System of Justice of the Ministry of Justice. He is author of more than 100 research articles in Latvia and abroad. His research papers have been published in the USA, Great Britain, Italy, Germany, Belgium, Spain, Greece, France, Poland, Israel, Russia, Ukraine, Lithuania, Estonia and Latvia. He is specialising in state law, comparative constitutional rights and human rights. He has also been a Project Manager of the Commentaries on the Constitution.