Management Team
Liquidation Committee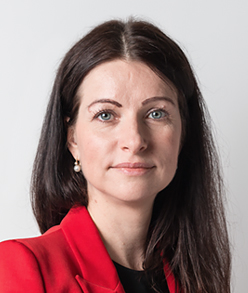 Eva Berlaus
Liquidator
Eva Berlaus is a leading partner of Sorainen Latvian office, a sworn attorney. She has a degree of Master of Law in social sciences in the University of Latvia, and a degree of Master of Law in International and EU Law obtained in Riga Graduate School of Law. For more than 15 years she has been practicing law in corporate advisory, private capital management, M&A, labour law, restructuring and insolvency, investments, etc.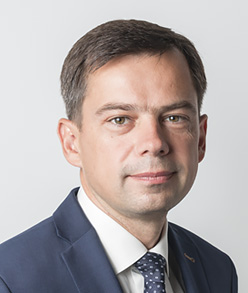 Arvīds Kostomārovs
Liquidator
Arvīds is an expert in corporate finance. He has master's degree in International Finance and Economics obtained in Stockholm School of Economics, and an internationally recognised qualification of Chartered Financial Analyst (CFA). In more than 20 years, he has been consulting and managing about 250 M&A deals, as well as funding and investment management projects in various countries.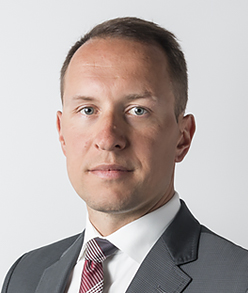 Andris Kovaļčuks
Liquidator
Andris is an expert in real estate and finance. He has graduated London Business School with a master's degree in Finance, as well as obtained qualification of financial expert at BA Business School of Business and Finance. For 17 years, he has been working in finance and dealing with real estate investments, managing several leading real estate companies in Latvia and various mutual funds.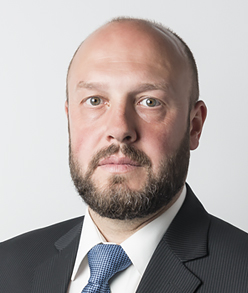 Elvijs Vēbers
Liquidator
A member of Latvian Collegium of Sworn Advocates since 1998, he started his professional career as an assistant of a sworn attorney. Since 2003, he is a sworn attorney, and since 2010 he is also a certified insolvency procedure administrator, while in 2017 he has obtained a certificate of personal data protection specialist. He has obtained a qualification of a lawyer and master's degree in law at the Faculty of Law of the University of Latvia. His specialisation fields are civil transactions, rights of obligations and property rights, commercial rights, insolvency issues for individuals and legal entities. He has 20-year experience in judicial resolution of disputes in civil rights and commercial rights matters.