Management Team
Council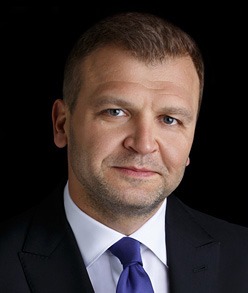 Oļegs Fiļs
Chairman of the Council
Oleg Fil chose his future profession in university, where he studied banking, finance, and lending. He joined the bank in 1995. Oleg took part in developing the bank's new strategy under the tense conditions of those years.
Oleg Fil loves team sports that require the team to work together to win. In school he loved football, and also played for the Latvian team. He still continues to go in for sports, playing for the ABLV Bank team at the football tournaments among Latvian banks that have been going on for several years.
"I matured along with the Latvian economy."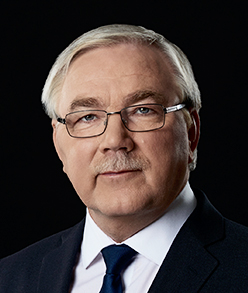 Jānis Krīgers
Deputy Chairman of the Council
Jānis works in the Bank since the day it was founded on 17 September 1993. He has participated in all the stages of the Bank's development and shaping its operation strategy.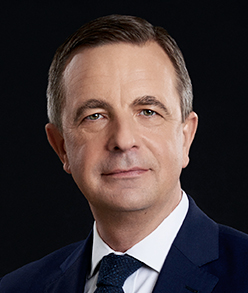 Aivis Ronis
Member of the Council
A former Minister of Foreign Affairs and former Minister of Transport of the Republic of Latvia, he has also obtained significant experience in diplomatic service, state government and management of organisations for international cooperation, including position of a Head of Latvian Association of Private Banks. He has received high government awards.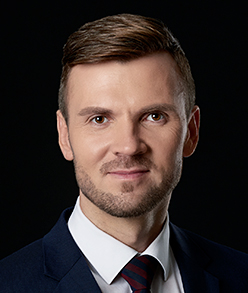 Jānis Butkevičs
Member of the Council
Jānis has obtained master's degree in Jurisprudence and European Studies. For several years, he has been working in Latvian Chamber of Commerce and Industry where he gained valuable experience in representing interests of companies and forming relationships between the entrepreneurs and state government.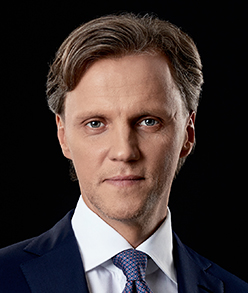 Aleksandrs Rjabovs
Member of the Council
Having obtained education in law science in University of Latvia, Aleksandrs is now continuing his education studying Executive MBA at Stockholm School of Economics. Before joining ABLV Bank, Aleksandrs has been holding management positions in insurance industry, managing a company of a scale of Baltic region.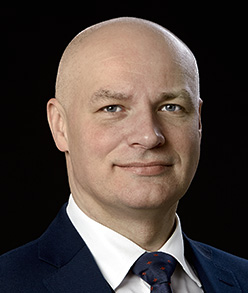 Aleksejs Savko
Head of Corporate and Private Clients Service Division
Obtained a degree in Economics at Moscow State Industrial University. Works in the bank since 1996. First was a customer service specialist, then lead a private bankers department, currently is in charge of ensuring quality and improving level of customer service.
Likes solving logic puzzles, holds a FIDE master title, has interest in tennis and golf.
"Choose a job you love, and you will never have to work a day in your life." /Confucius/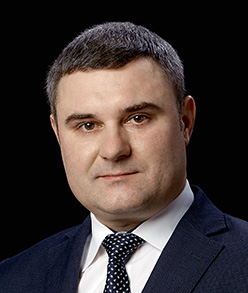 Mihails Ponomarenko
Deputy Head of Corporate and Private Clients Service Division
Mihail Ponomarenko has been working at ABLV Bank since May 1995. He was at the founding of Private Banking Department and its head for a long time. He's now responsible for attracting new customers and expanding ABLV representative offices network in strategically important markets.
Mihail has quite varied interests, from computer technology to gardening. He loves fishing and bowling.
"In any bank internal discussion I'm always on the customer's side. The customer is always right. I want to make sure the customer is satisfied with the bank."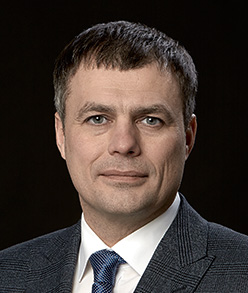 Igors Šlivko
Deputy Head of Corporate and Private Clients Service Division
Igors has been working in ABLV Bank since October 1997. He started his career as a private banker, in 2002 he was assigned to the position of senior private banker, and since 2008 he has been the Head of Private Banking Department. Nowadays Igors is in charge of client service quality assurance and sales processes.
He is a passionate football fan; he likes both watching and playing football. In spare time, he punts the ball with great pleasure in his home team.
"Change your thinking, change your life." /Brian Tracy/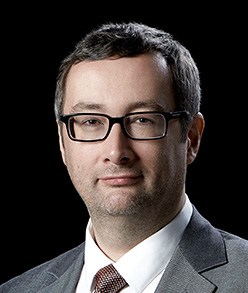 Oļegs Sirotins
Head of Financing Division
Oleg Sirotin has been working in the banking system since 1993. In 1996 he took up an offer to work in ABLV Bank Private Banking Department, and since the beginning of 2010 he is the Head of Financing Division. He values friendliness and honesty above all else in relationships with customers and he believes that these qualities helped the bank gain customers' trust.
Oleg likes to devote his free time to his family, especially travelling together. He tries to lead a healthy lifestyle, but doesn't have a preference for any particular type of sport. He loves modern cinema and jazz and tries never to miss a concert by major international modern music stars.
"Finance is a universal language, for which borders are no obstacle. Money has to work for the customer."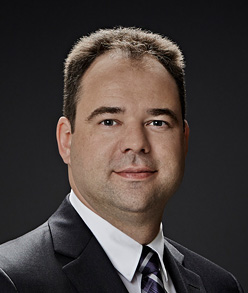 Zigmārs Bērziņš
Head of Mortgage Loans Division
A lawyer by training, Zigmars Berzins has been working in the bank for more than ten years already, starting his career in the position of Legal Department lawyer, then making a career move to the positions of Head of Private Customers Service Department and Head of Private Loans Department, and currently being promoted to the position of Head of Mortgage Loans Division.
Zigmars enjoys spending free time with his family, likes playing hockey with colleagues.
"Every activity has its own philosophy, even such a material area as lending, since hundreds of questions are reviewed daily – questions with people's lives behind them."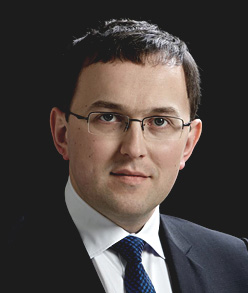 Sergejs Mazurs
Head of Product Development Division
Sergey joined ABLV bank in 2002, starting his career as a payment operator. For many years he has been taking part in internal optimization and development processes of banking procedures. Today he is in charge of Product Development Division.
He got his master's degree in economics and management from the University of Latvia, with a specialization in finance and credit. Sergey has extended his professional knowledge in the USA, Russia and Latvia taking part in seminars and workshops on economic and effective production. He is one of the originators of Kaizen movement (way to efficiency) at the bank.
He spends his free time with his family, likes traveling and discovering different cultures and exotic things. He is a passionate fan of photography art. At his leisure time he is often with the photo camera himself.
"Inactivity is impossible. Set a task differently, and go forward." /Taiichi Ohno/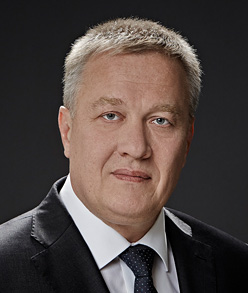 Armands Rozenbahs
Head of Administrative Division
Obtained higher education in law at the University of Latvia. Was the head of Skai Baltija trading company since its start-up. Joined ABLV Bank in October 2008.
Has been playing volleyball for many years. Now is greatly interested in motorsports both in Latvia and abroad. Finished "Audi driving experience" extreme driving course of the highest professional level above the Arctic Circle. Enjoys travelling with family.
"The main of all components, necessary for achieving success, is confidence."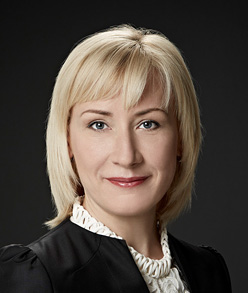 Jeļena Kasatkina
Head of Risk Management Division
Yelena Kasatkina has been working in the banking sector since 1992, and has been at ABLV Bank since 1996. Over these many years she has been Head of Internal Audit Department. Yelena obtained Professional Master's degree in Business and Institution Management at Riga Technical University.
She can be unyielding. Yelena believes you can never have too much stability. She's currently raising a daughter. She loves seeing famous theater companies on tour, but usually prefers more active leisure. She sets out on picnics on her bicycle, loves bowling, and practises yoga.
"Everything in life has a risk and a cost for doing it, and a risk and a cost for not doing it." /Robert Shemin/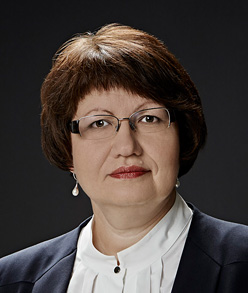 Sandra Korna
Head of Operations Accounting Division
Studied Business Administration at the University of Latvia Faculty of Economics and Management. Has been working in the banking sector since 1992. Started working at ABLV Bank in 1995 as accountant at Interbank Transactions Unit. Held positions of Head of Correspondent Accounts Department and Head of Loans Operations and Investments Accounting Department. For many years, has been Deputy Head of Finances and Accounts Division.
In her leisure time Sandra enjoys travelling, reading books, listening to music, and gardening.
"There is only one way to learn. It's through action." /P. Coelho/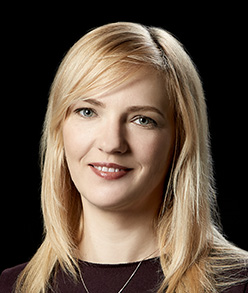 Aija Daugavvanaga
Head of Financial Accounting Division
Joined the bank in 1996. Worked as the Head of Accounting Department, then for more than 10 years was the Head of Internal Audit Department. In 2013 was assigned to be the Head of Financial Division.
Graduated from Riga Technical University (RTU), got MBA degree in the 'Innovation and Entrepreneurship' programme.
Most of her free time devotes to folk dancing in the self-established dance collective of the middle age 'Dardedze'. Is a cynologist in a public organization 'Bezvēsts', takes part in searching for missing people together with her well-trained dogs. Loves travelling, reading and enjoys spending time with her family.
"Even if you are on the right track, you'll get run over if you just sit there." (Will Rodger)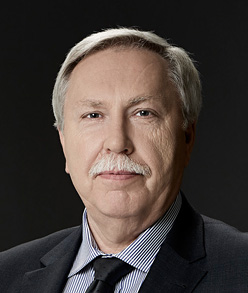 Aleksandrs Teplihs
Head of Business Technologies Division
Alexander Teplihs joined ABLV Bank in January 2007. After getting higer education, he worked in the field of information technologies, and since 1984 has been working in IT for the banking sector.
Alexander still really enjoys working in this field. Even though he likes the process itself, he always works towards a result, achieved together with his team. In his everyday life he enjoys music and singing to the accompaniment of the guitar and tourism.
"ABLV Bank development strategy is to be a high-technology bank, oriented towards the customer. This completely agrees with my professional activities and also imposes a big responsibility."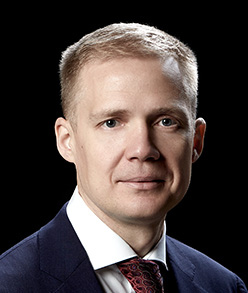 Jurijs Dorofejevs
Head of Information Technologies Division
Yury Dorofeyev has worked at the bank since 1998, when he started as an IT engineer. He's a pragmatic person. Within two years he had become the head of the bank's Infrastructure Department. He now coordinates the entire division, one that has priority at ABLV Bank.
Yury plays football, goes in for running and started to master golf. When travelling, usually goes to most prominent and beautiful places in the world.
"It's important to keep the customer in mind when implementing innovative technology at the bank. All our new technologies are functionally comfortable, visually attractive and reliable."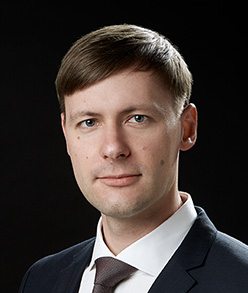 Ivans Marjasovs
Head of Legal Division
Ivans joined ABLV Bank team in 2009. He earned a bachelor's degree at the International University Concordia Audentes (IUCA) in Estonia and a master's degree in Law at the University of Latvia. Ivans started his professional legal career at EVLI, a Finnish investment bank, where he specialised in issues related to the regulation of the investment market. In work considers details to be of great importance.
In his spare time, Ivans enjoys producing short films, he has already created a handful of them.
"There are no two words in the English language more harmful than "good job"." /From Whiplash film/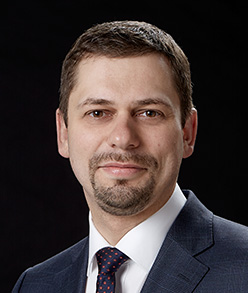 Kaspars Dreimanis
Head of Compliance Division
Kaspars joined ABLV Bank team in 2010 as the head of the Information Rendering Department, later he was appointed as the head of the AML Compliance Department, and eventually Kaspars took charge of the Compliance Division in 2016. His valuable experience in investigation matters gained at a law enforcement authority in the past contributes to his performance at the bank today. Kaspars has a Master's degree in Legal Sciences. He believes that seemingly hopeless situations and problems require the ability to trace connections and perform actions which make complicated issues understandable and solvable.
Kaspars enjoys spending his spare time with the family and friends. He likes reading books which make people think, having discussions and travelling. Kaspars has discovered for himself downhill skiing, as well as he tries new outdoor sport activities from time to time in order to challenge his stamina and enjoy abilities gifted by nature.
"You have to do something new, if you want to see something new." /Georg Lichtenberg/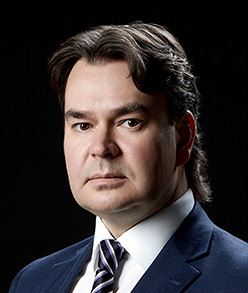 Staņislavs Zabrockis
Head of Customer Relations Development Department
Has been working in the bank since 1995. Graduated from the Riga Aviation University with a specialty in Finance and Lending. Responsible for attracting new clients and maintaining cooperation with partners, who are working in legal, audit and finance consultancy. During his work has created the most international and professional network of cooperation partners.
Tries to spend his free time with his family. Keen on active leisure and travelling. Does sport, plays football and tennis.
"We pay particular attention to building up business relationship, appreciate our partners' trust and highly value our cooperation."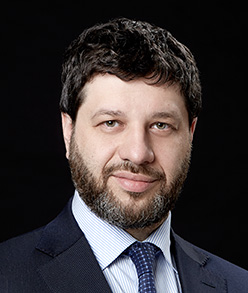 Leonīds Kiļs
Chairman of the Board of Subsidiary Companies ABLV Asset Management, IPAS, and ABLV Capital Markets, IBAS
He graduated from the Riga Technical University and the Riga International School of Economics and Business Administration (RSEBAA) "Business Management" programme. Before ABLV Bank he worked for 12 years at Rietumu Banka, where he headed subsidiary financial companies in Latvia, Russia, and Cyprus that serviced customers' assets on the world's financial markets.
Leonid joined ABLV Bank in April 2006, having more than a decade of experience in managing customers' assets and operations with financial instruments on global markets.
He loves travelling and spending time with friends. In his free time he enjoys football.
"By pursuing high goals, we are obtaining top results. In people I value reliability and professionalism."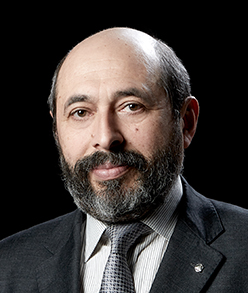 Leonīds Aļšanskis
Chief Analyst
Mathematician by education. Obtained a Doctor of Science degree. Has been working in the investment business since 1994, in banking area since 1996. Before joining ABLV Bank was the Head of Analytical Department at Rietumu banka and Parex banka. His articles on financial markets are regularly published, also in major Russian investment journal "Рынок Ценных Бумаг" ("The Securities Market Journal"). Many times was invited to appear as currency markets expert at Russian РБК (Russian Business Channel) TV-channel.
Works in the bank since July 2008.
Enjoys spending free time in the open air, also fishing. And if weather conditions are not favourable, than playing bridge or preference in nice company is a good way of relaxing.
"The one who thinks clearly speaks clearly." /A. Schopenhauer/