Start Relationship
We begin our cooperation with you by opening you a multicurrency current account (single account for all currencies) that allows performing settlement transactions easily and quickly, applying favourable rates and charges on funds transfers alongside with beneficial currency exchange rates.
For starting relationship, come to ABLV central office, or contact any of our representative offices or our partners in different countries, or call our Client Line at +371 6777 5555.
If you prefer to be contacted by us,
fill out the on-line form, and your
private banker will call you.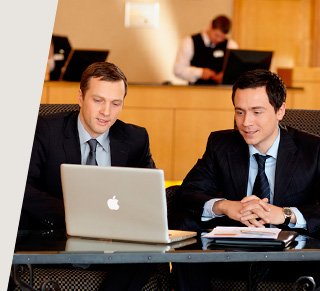 All your account operations will be always under your control — this is ensured by assistance of our private bankers and modern Internetbank.
We hold to the principles of the policy "Know Your Customer" and in each separate situation we retain the right to request that you present additional evidence or documents related to opening a current account, as well as the right to refuse opening an account without explaining reasons for the same.
Corporate

In order to open a current account with ABLV Bank, a company should present the following documents:

Foreign corporate

registration certificate or another document confirming the company's state registration, authenticated by an apostille (the apostille must be issued in the country where the company is registered);
the company's Articles of Association;
the document confirming beneficiary's ownership right or control over a legal entity (company's share certificate, trust agreement, declaration of trust, or a different document of similar nature);
notice of appointment of director;
apostilled power of attorney confirming the individual's authority to open and manage accounts in the company's name, where this person acts under the power of attorney;
Certificate of Good Standing or another document confirming the company's ability to act, authenticated by an apostille, if at the moment of opening the account the company has been registered for more than one year;
passport or identification card of the person authorized to manage accounts.

Latvian corporate

entrepreneur's registration certificate;
Articles of Association;
a decision of the Commercial Register on the company's registration, or a reference from the Register of Enterprises on persons having the authority to sign;
passport (of all persons having the right to sign documents).

The company should also inform us on purposes of a current account use, provide details on the company's activities, and inform us about actual beneficiaries of the company's account by filling out the forms.

Individual

To open a current account with ABLV Bank, an individual needs to present a passport or identification card and to inform us on purposes of using the account by filling out the forms.