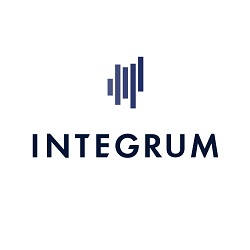 In accordance with the decision of the meeting of the shareholders dated December 14, 2021, ABLV Asset Management, IPAS company name has been changed and a new brand and visual identity introduced. Henceforward ABLV Asset Management, IPAS company name will be Integrum Asset Management IPAS (hereinafter — the Company).
The change of the name underlines a new stage in the development of the Company — in operational principles, aims and plans simultaneously preserving our fundamental values that have allowed to ensure professional asset management services and excellent long term results.
Together with the change of the brand name, we have created a new webpage www.integrum.lv. It includes our investment products — second pillar pension plan and investment funds as well as provides the information regarding the Company and a blog section, where you can find the useful information regarding the overall pension system in Latvia, the key asset management principles, and other relevant topics.
The Company is one of the oldest open ended mutual funds managers in the Baltics. Our asset managers are providing the services for over 15 years and managing 11 mutual funds with stocks, bonds, and mixed type of investment instruments. The total value of the assets of open-ended mutual funds under management in year 2021 exceeded 140 million EUR. It constitutes more than one third of the total of the entire mutual funds available in Nasdaq CSD Baltic Fund Center. Our mutual funds differ by the investment strategy, investment geography and investment currency.
Since 2017 the Company is also the manager of the second pillar pension plan "ABLV active investment plan". Considering the change of the brand name, the name of the investment plan will change as well to "Active investment plan Integrum". The investment plan managed by the Company has already excelled in years 2019 and 2020 by achieving the highest yield among all the pension investment plans with comparable investment strategy — up to 50% investments in stock market.
We are happy with the achieved results and determined to continue to be among the leading investment management companies in Latvia and continue to grow the long term investment value of our clients every day!